Why White People Must Support Black Community Control of the Police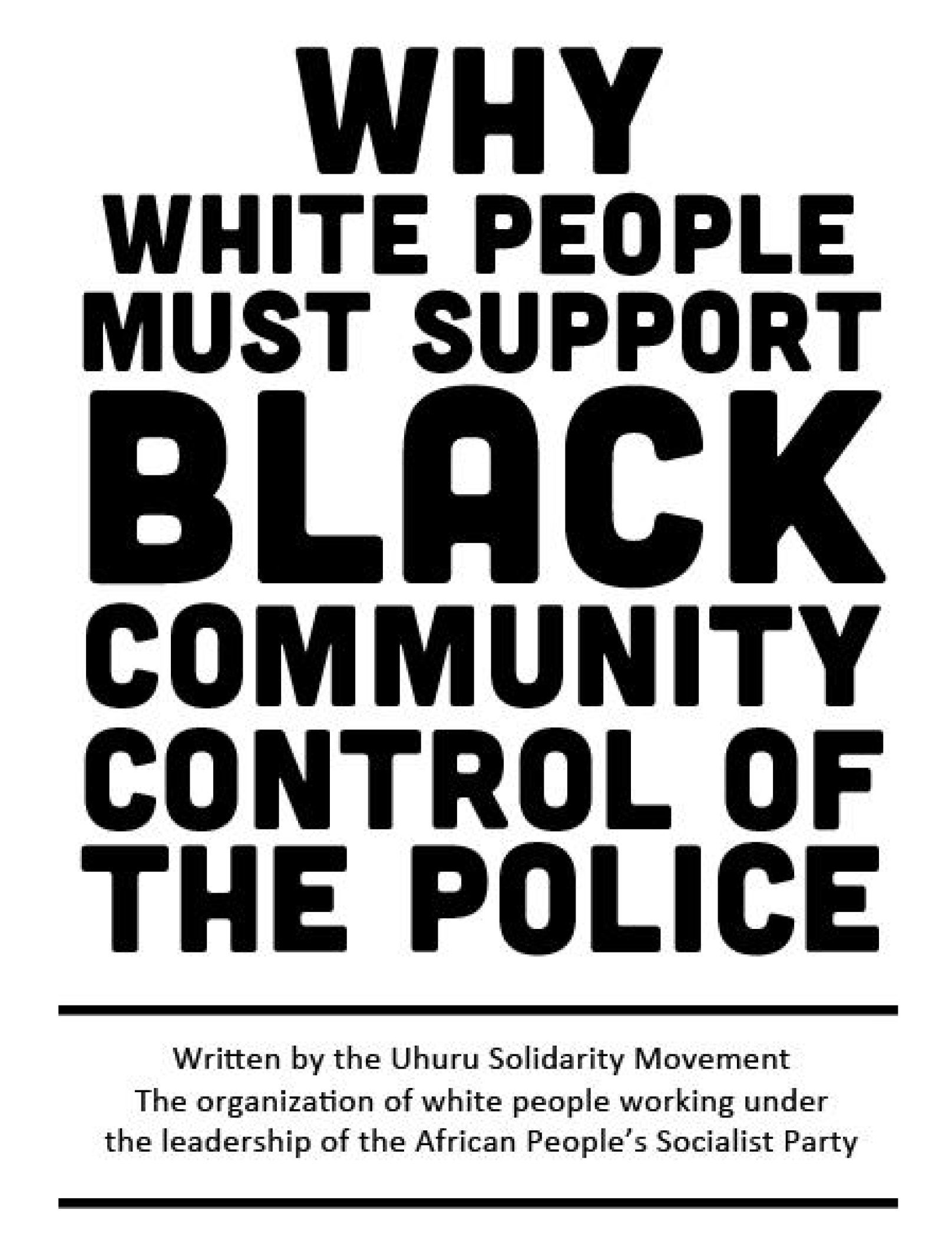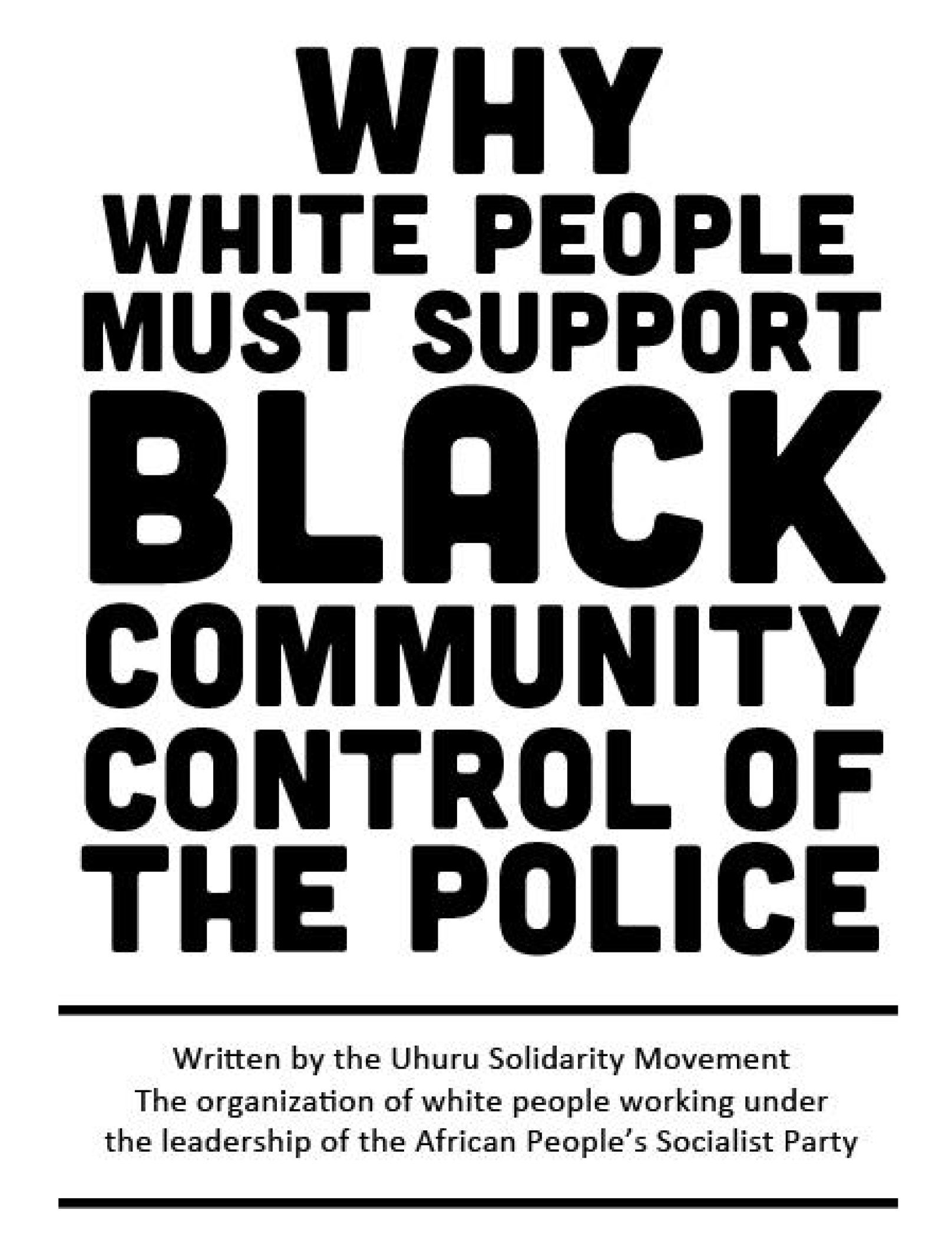 Why White People Must Support Black Community Control of the Police
Written by the Uhuru Solidarity Movement, the organization of white people working under the leadership of the African People's Socialist Party.
1 sheet 8.5x11" folded in half, black & white.
"USM is building support in the white community for the African-led campaign for Black Community Control of the Police. This is a just, necessary and democratic demand from the African community fighting for the power to hire, fire, train and discipline the police who operate in their communities.
As the African People's Socialist Party has explained, the conditions faced by the black community today are based on a history of the enslavement of African people and the genocide against the Indigenous people of this land."